Joint Architecture Standard Overview Profile
---
Domain(s)
Space
System(s)
Satellite
Profile(s)
CH, COMM, EXP, PS, RP, SMAC
---
A hybrid fat-tree is an extension to the fat-tree topology. Hybrid fat-trees perform well when minimizing average path length and network diameter. One advantage to this design is typically about half of the nodes in this design will have a fixed degree of 2. However, other nodes have large degree, and these nodes introduce bottlenecks into the network as well as significant points-of-failure.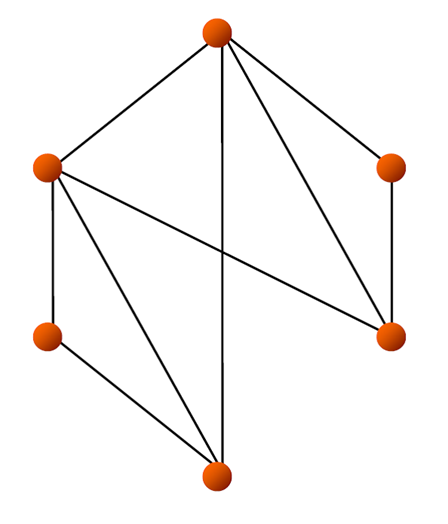 Advantages: Low fixed degree of 2 for many nodes.
Disadvantages: Network is easily bisected. Variable node degree and potential bottleneck nodes exist.