Environmental Specification
---
Domain(s)
Space
System(s)
Satellite
Specialty
ENV
Profile(s)
CH, COMM, EXP, PS, RP, SMAC
Specification Type
Implementation
Citation(s)
---
The structure shall be designed to survive the change of pressure specified in the figure below. The launch and ascent pressure environment will lie between Pc(Max) and Pc(MIN).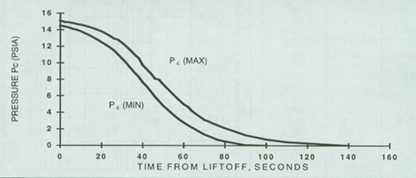 Within the envelope defined in figure above, the local rates of change will remain between the values shown in the figure below.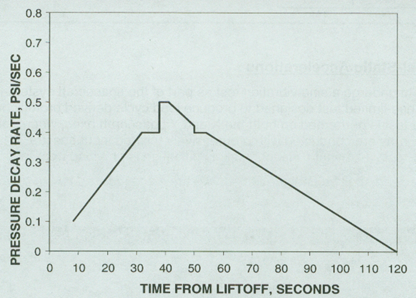 ---
Internal_Standard
"Internal Standards developed by Sandia National Laboratories". Experience Base, Sandia National Laboratories, Albuquerque, NM, 0000.