The purpose of JAS is to realize a reusable set of common hardware and software module designs that can be easily scaled, configured, adapted, interconnected and integrated with industry standards and internally supported intellectual property (IP) to provide the functionality needed to support any payload sensor suite. JAS also provides the inherent infrastructure and processes needed to facilitate significant reuse and rapid development of systems.
This document provides an overview of the Joint Architecture Standard (JAS). It describes a scalable node-based architecture (SNBA) and the benefits of applying JAS to systems in any domain.
The standard is presented in the form of the JAS Toolbox. Consult the Quick Start Guide for a conceptual example and design strategies.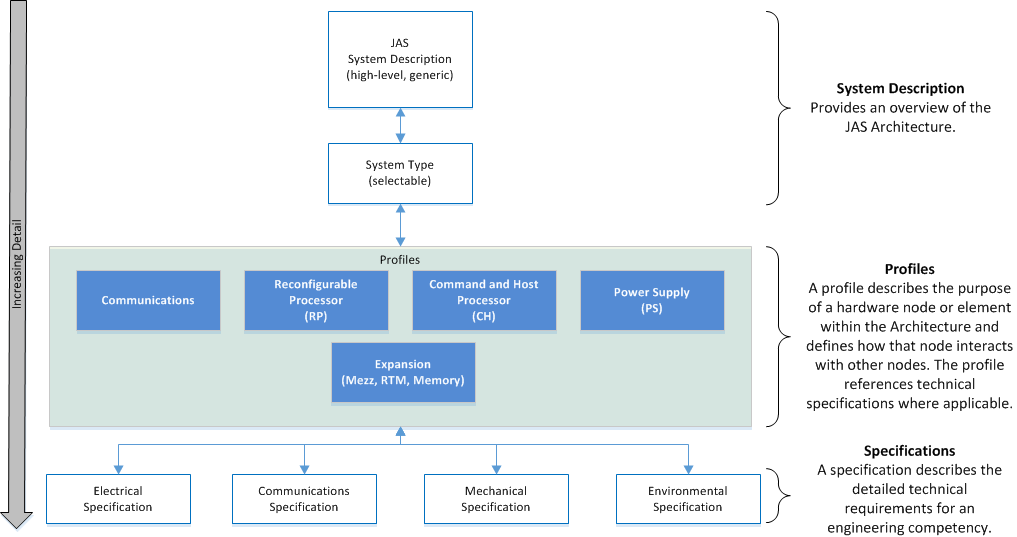 ---
Get Started
Search JAS Toolbox using the form below or browse the list of topics using the navigation menu.